24 Jan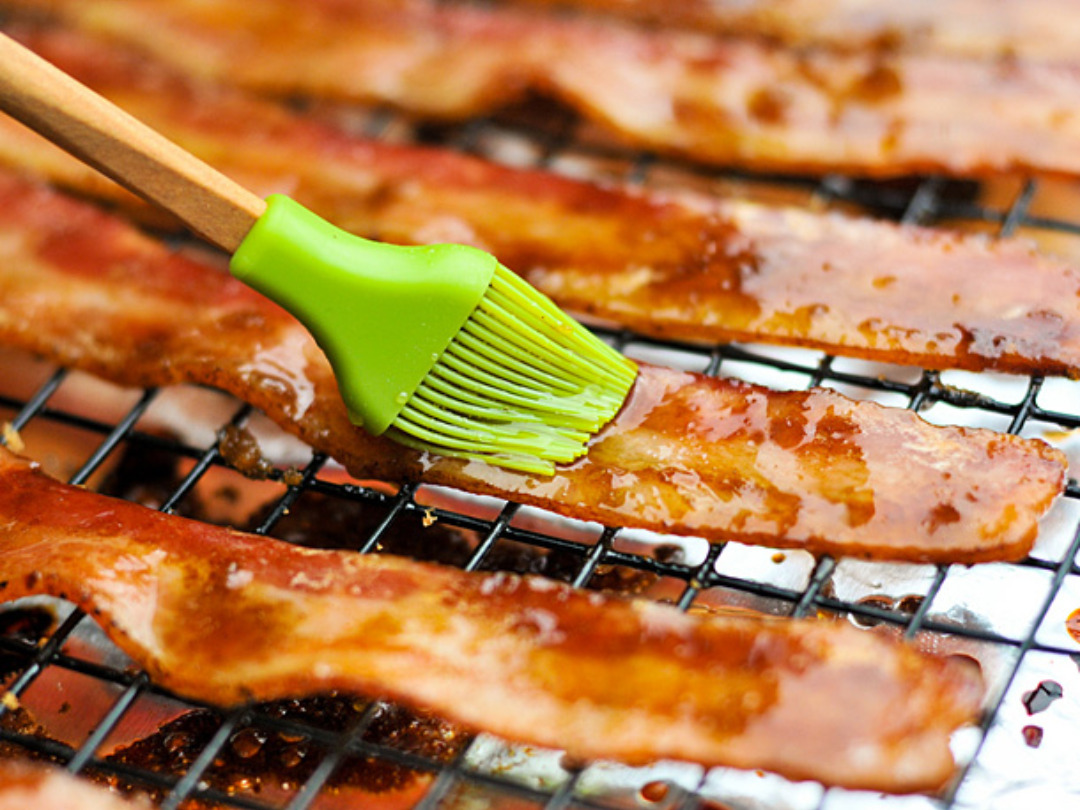 ---
Image courtesy of www.seriouseats.com
We were working at one of the late night shopping events in the Pannier Market in Barnstaple just before Christmas and we had someone come and ask if we had any of the bacon candy that we used to make. Sadly we didn't and we haven't made any for about 3 years. Anyway I told her that I would put the recipe up on our website as quite a few people ask about it.
The recipe is pretty easy if not a little messy, and if you have never tried this then you absolutely must, it is divine!!
Ingredients (You may want to double this as it won't last long once you have tried it.)
400g to 500g smoked streaky bacon
1/2 cup pure maple syrup
1/4 cup brown sugar
1/2 teaspoon cayenne pepper
Instructions
Preheat oven to 180 degrees. Line a grill pan that you can put in an oven, with foil put the rack on top. Combine maple syrup, brown sugar, and cayenne pepper in a small bowl. brush the bacon strips with the mixture, letting the excess drip off before placing them on the rack. Bake at 180 degrees for about 25 minutes or until the bacon is browned and crisp.
Let cool on the rack for a few minutes then stuff them in your face as fast as you can.
There are plenty of variations on this recipe out there and it is well worth having a go with as many as you can!