We Pizza Anywhere

We make delicious Wood Fired and Stone Baked Pizzas and serve them to lots of hungry people every day of the week.
We are in various locations through out the week in North Devon with our incredible mobile pizza ovens but always in Westward Ho! At our lovely little pizzeria.
Menu & Online Order
We cater at weddings all kinds of events, festivals and markets with our mobile pizza ovens

Amazing stone baked pizza from our mobile pizza ovens

We use quality toppings some of the toppings are produced right here here in North Devon. For example on our Pig & Olive pizza we use delicious pulled pork, made at Coach House Farm in High Bickington, smoked for 16 – 24 hours to produce an amazing topping for one of our best selling pizzas.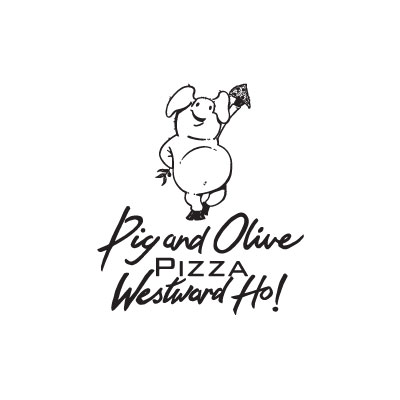 Ian
"I could write loads about how good their pizzas are, simply order and enjoy and find out for yourself."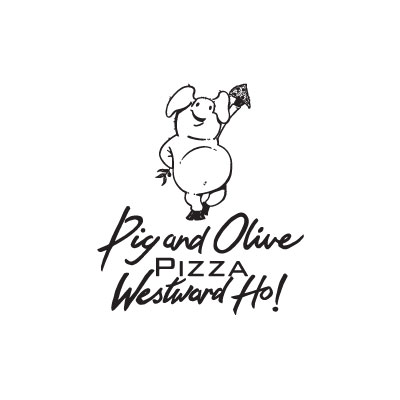 Sidney
"Just had a delivery from here. Excellent service, procedures due to COVID-19 were outstanding and the pizzas were unbelievable. Lovely flavours, proper wood fired pizzas 😁😁 Thank you guys."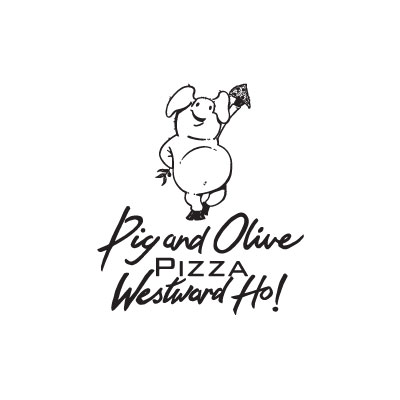 Steven
"Ordered for the first time from here tonight, all I can say is fantastic, everyone loved the pizzas , even the fussy kids lol will be ordering again very soon"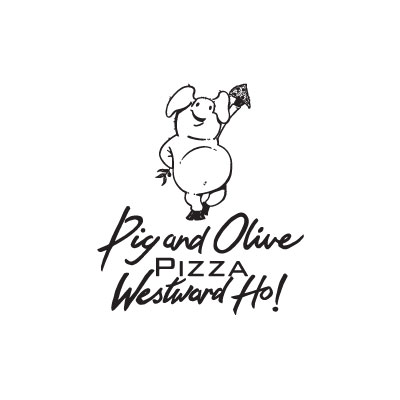 Sarah
"Just had pizza delivered, really nice. Lots of topping choices and catered for dairy free! Will definitely have again. Thank you."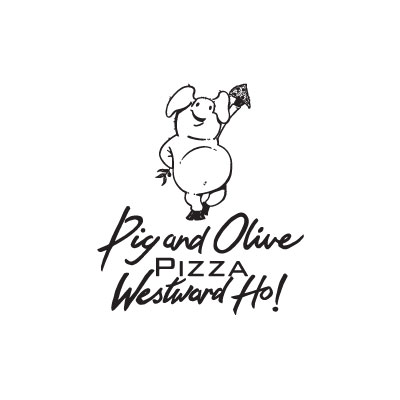 Sandra
"Had pizza delivered on 2 occasions lately and both were lovely, would highly recommend. App really easy to use. Thanks Pig And Olive for helping to make lockdown a bit easier."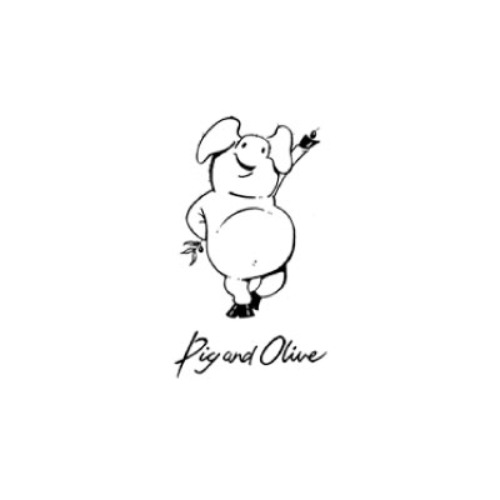 Louise
"Oh my word, what could be more amazing than pizza on your own doorstep? Pizza, that is freshly baked in a wood stove oven and tastes sublime, that's what!! For people who live in rural areas, this is such a treat. There are plenty of choices, including gluten free. For me, I'm a pepperoni girl and it didn't disappoint. Fancy garlic bread with that too? Yes please! Truly delicious. I'd give them more than 5"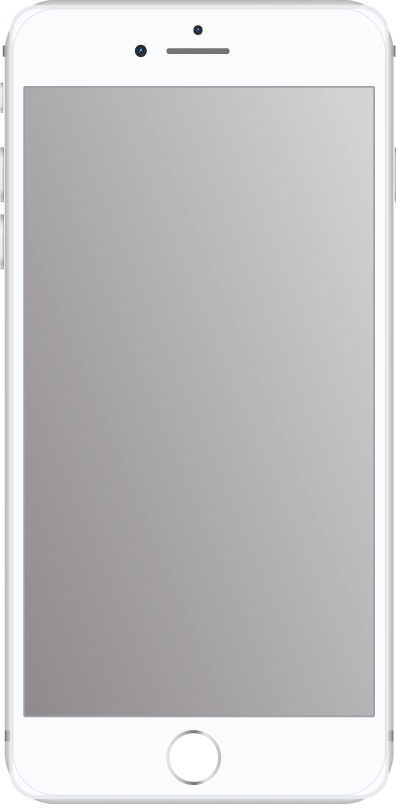 Available

on
the iOS App Store and Android Play Store

Keeping track has never been so simple. Our brand new app enables you to easily book online, update and manage your account . On top of that you can manage your bookings and order online.
Free Delivery Westward Ho! and Bideford

Free delivery on all orders over £10.99 for delivery up to 5 miles. The delivery distance is calculated using the route to get to the delivery address, NOT as the crow flies. Delivery is available between 12.00pm and 9.00pm
Wood Fire, Gas and Electric Ovens
We use a delicious fermented dough to make our pizzas taste even better it produces an amazing thin base that won't bloat you. You'll be hard pressed to get a better pizza, eat in, take away or delivery in Westward Ho! and Bideford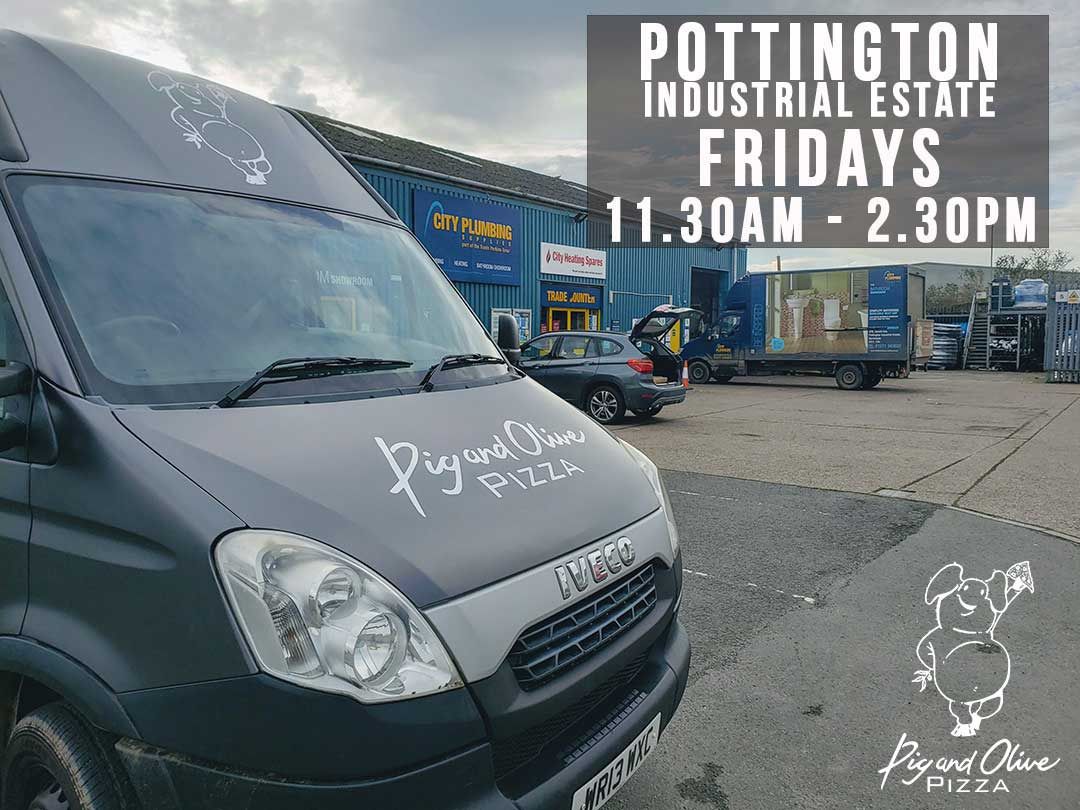 Nov 24, 2020
Pottington Industrial Estate - Every Friday Lunch & Get 15% discount on your first online order and Join our Loyalty Scheme
Pottington Trading EstateFRIDAY'SLUNCHTIME PIZZA EVERY FRIDAY from 11.30am to 2.30pm Outside...
Menu & Online Order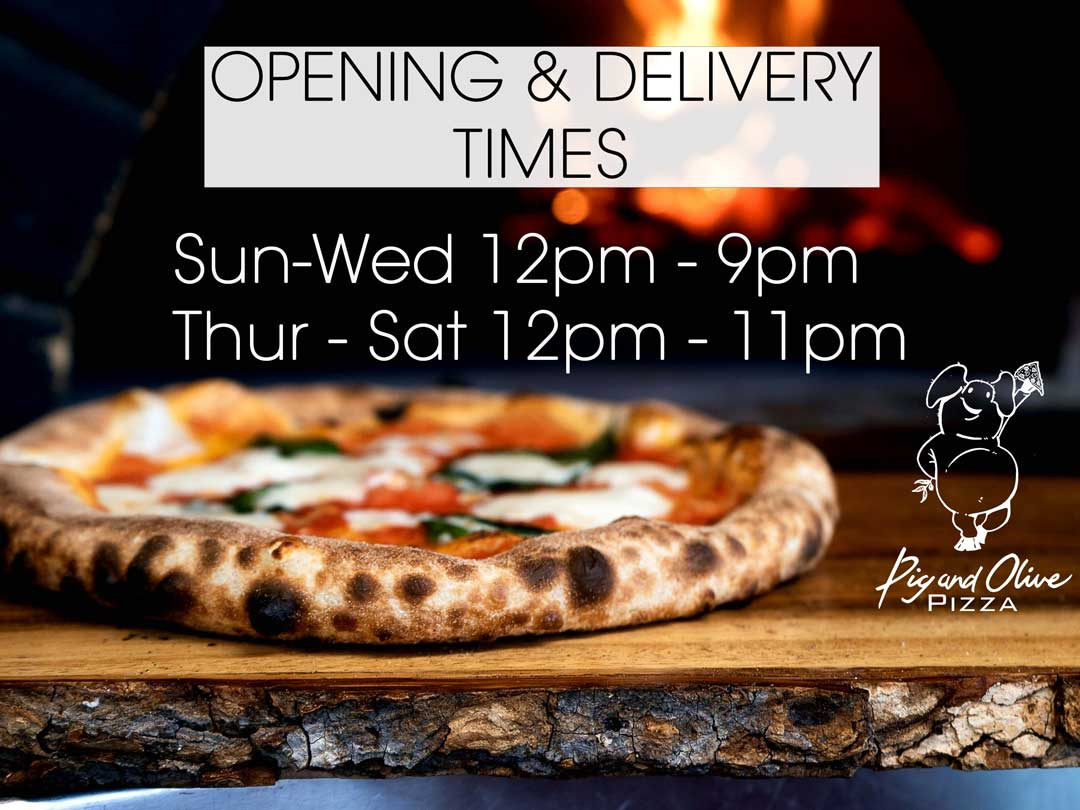 Nov 15, 2020
New Westward Ho! Opening Times - Get a LATE delivery Thursday, Friday and Saturday
Sun - Wed 12pm - 9pm Thur - Sat 12pm - 11pm Thursday's, Friday's AND Saturday's you can have...
Menu & Online Order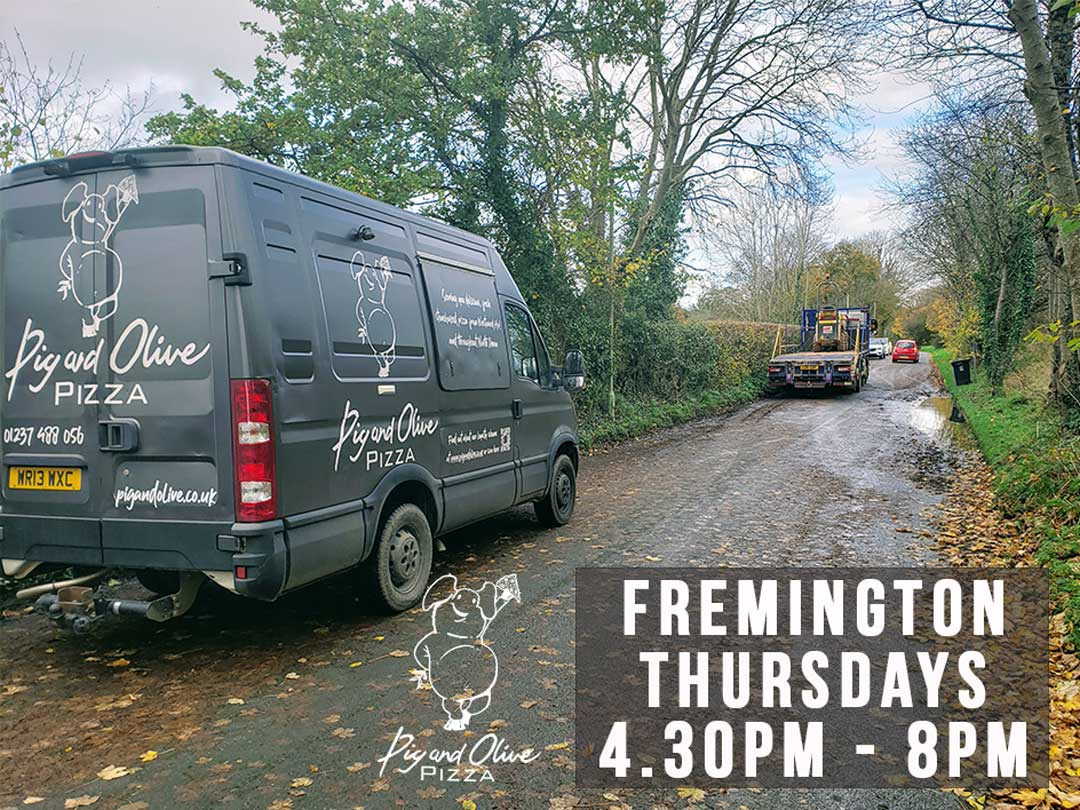 Nov 14, 2020
Fremington - Every Thursday & Get 15% discount on your first online order PLUS Join our Loyalty Scheme
FremingtonTHURSDAY'SPIZZA EVERY THURSDAY from 4.30pm to 8pm in the Lay-by, Mill Hill,...
Menu & Online Order